At Boostlingo, we're building features to help you grow your language service company and attract new clients.
We're excited to announce the InterpretManager Webex App. Now, your clients can bring interpreters directly into their Webex video and voice calls.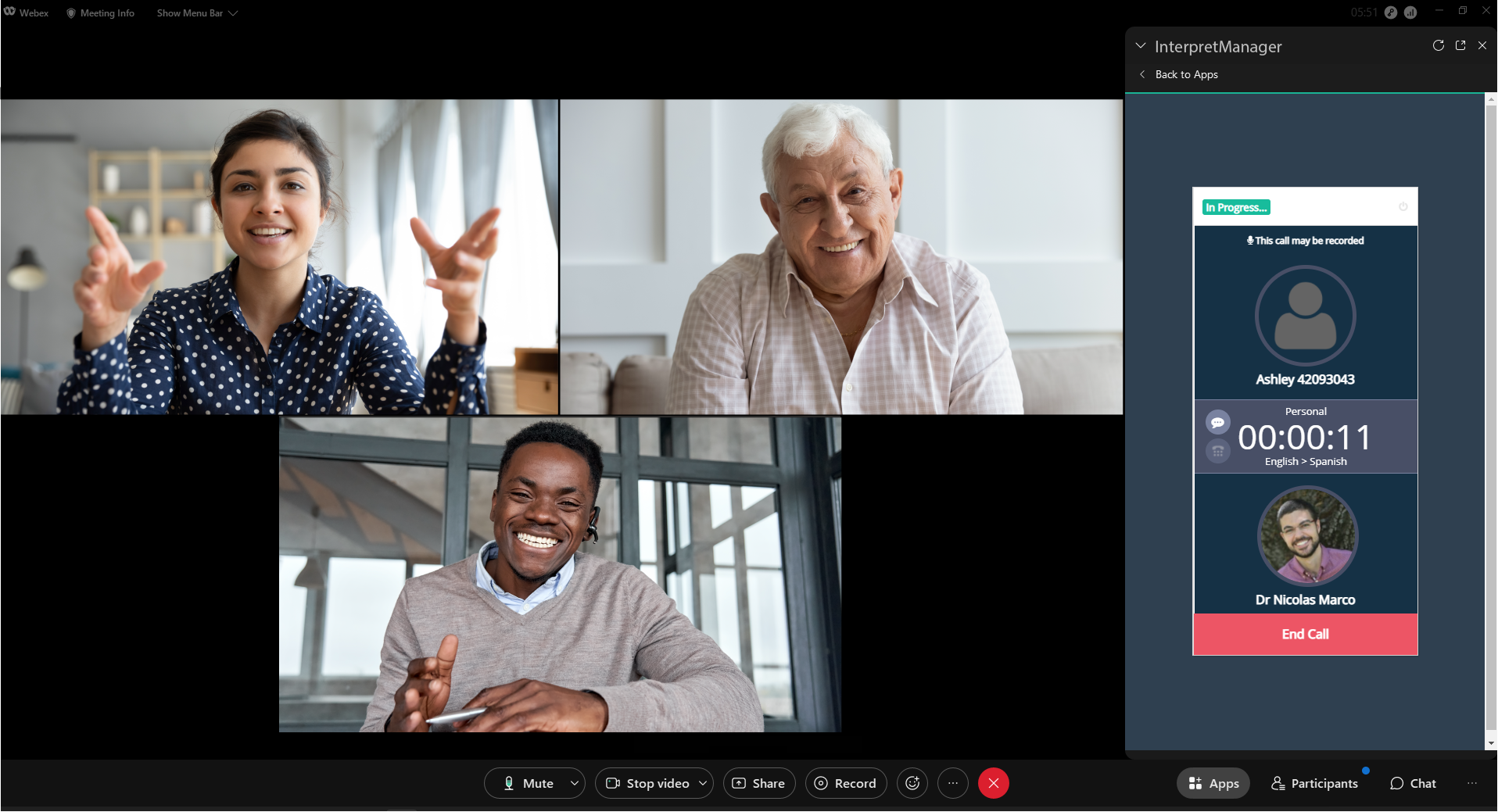 Users can access the InterpretManager App from within their next Webex call.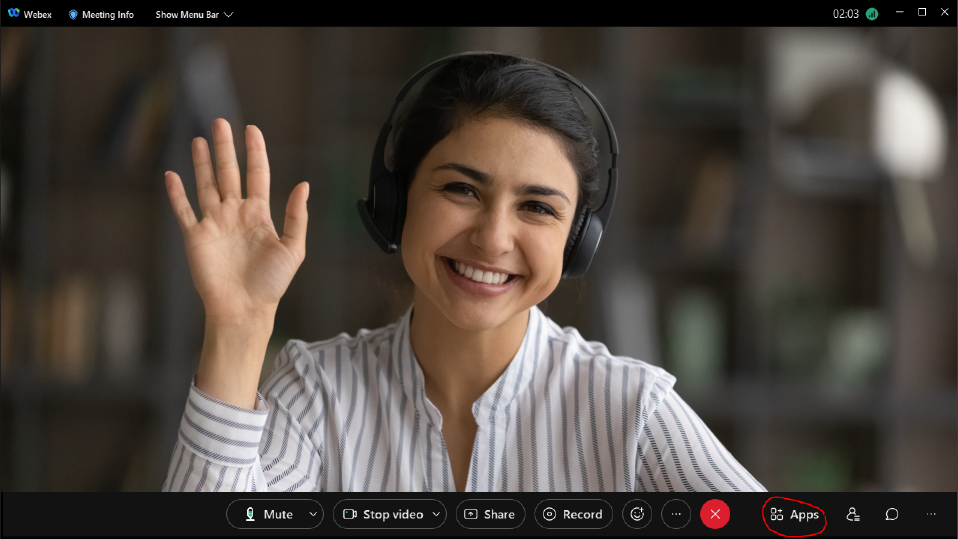 Once you're in a meeting, click Apps in the bottom bar. Once you've opened it, you'll see InterpretManager.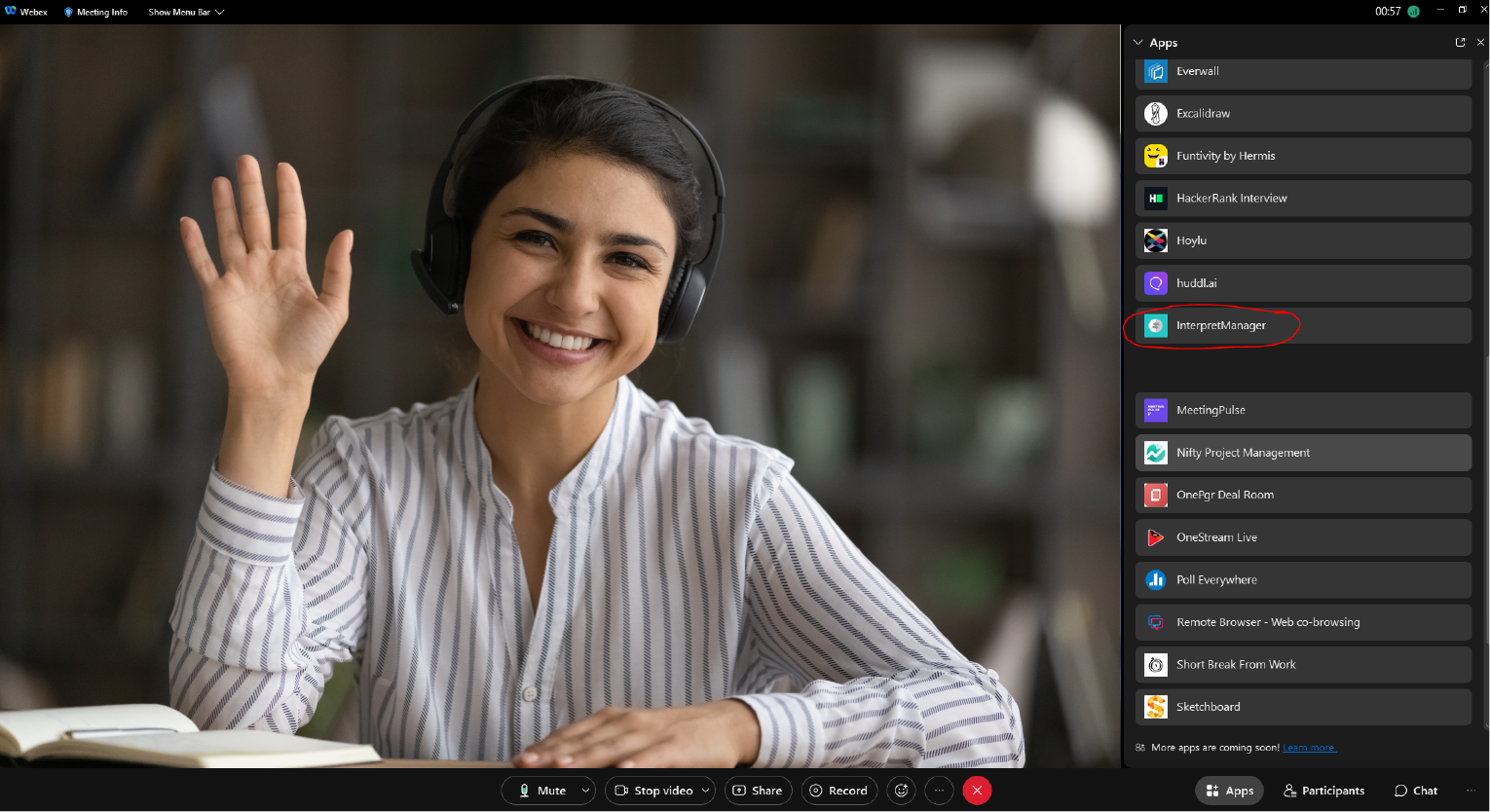 For your customers to get started, users can use their credentials from the InterpretManager app to login and begin a call.
To learn more about how to get started with Webex Embedded Apps, visit Webex support.
To learn more about growing your language services company with Boostlingo, head to boostlingo.com/lsp.
Let us know the feedback you're receiving from clients about this new app and how you're using it to grow your business!