At Boostlingo, we're finding new ways to add interpretation into the everyday for more businesses. Our latest app, Boostlingo Interpretation, brings the power of 10,000 interpreters in 300 languages straight into Webex video and voice calls.
Users can access the Boostlingo Interpretation App from within their next Webex call.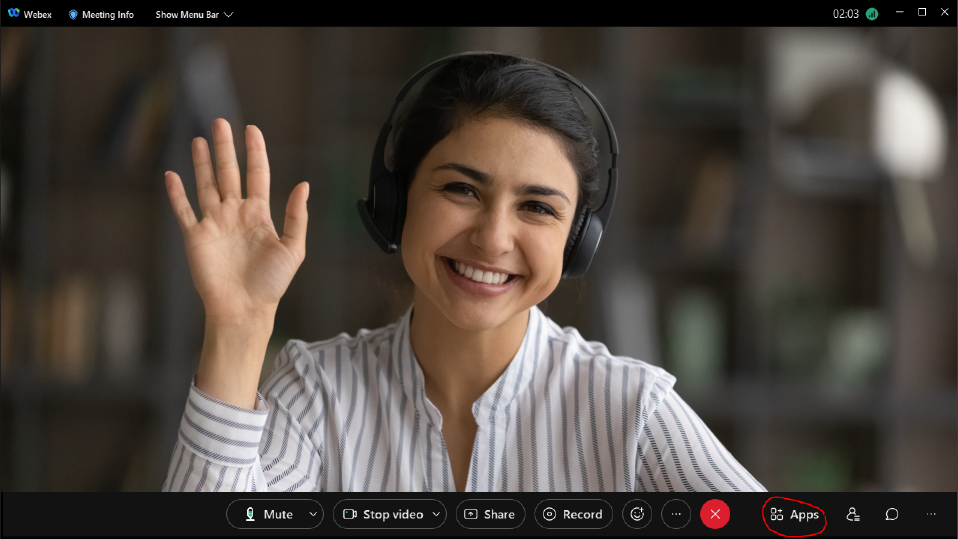 From  within  your  Webex  caller,  click Apps in the bottom bar. Once you've opened it, you'll see Boostlingo Interpretation.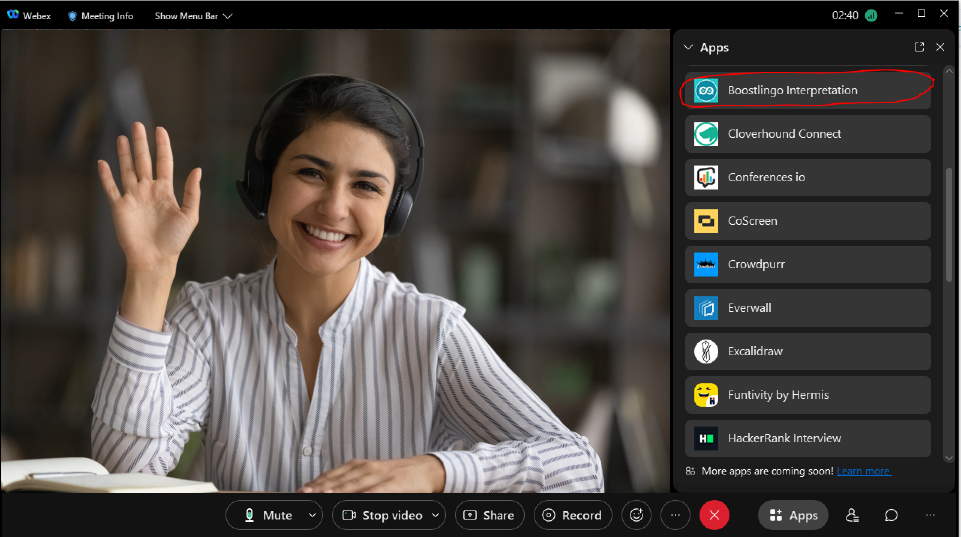 For existing Boostlingo customers, users can use their credentials from the InterpretManager app for Android users and the Boostlingo app for iOS users.
For new users, you can visit this page to sign up for a Boostlingo subscription ahead of your next call. You'll need a paid Webex account and an active Boostlingo account to use Boostlingo Interpretation.
To get step-by-step instructions for how to get started, you can visit boostlingo.com/webex.
To learn more about how to get started with Webex Embedded Apps, visit Webex support.